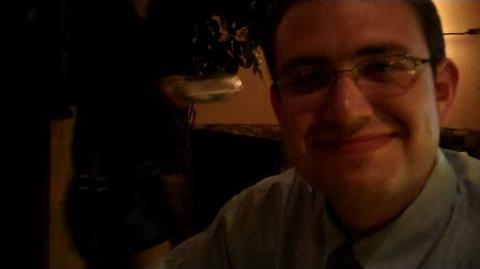 Previous Vlog (Day 818) | Next Vlog (Day 820)
Locations
Edit
Stephen's car
Za's
Stephen's apartment
Stephen and Mallory eat with Paul at Za's and then play Rayman Origins. Then Stephen tells the Vlog viewers that he appeared in an episode of the VG Tribune Podcast, that he has not gotten 10,000 subscribers although people congratulated him for it, and he provides a link to a video on how to navigate the StephenPlays YouTube page.
The next time Stephen and Mallory met Paul was on Day 841.
Ad blocker interference detected!
Wikia is a free-to-use site that makes money from advertising. We have a modified experience for viewers using ad blockers

Wikia is not accessible if you've made further modifications. Remove the custom ad blocker rule(s) and the page will load as expected.