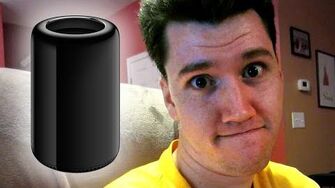 Previous Vlog (Day 1734) | Next Vlog (Day 1736)
Locations
Edit
Stephen and Mal's apartment
Stephen has been helping Jarrett with his Macbook, and has discovered in the process that he wants to get a Mac Pro at some point in the future. Despite the cost, it will offer much more stability than his current Hackintosh.
Ad blocker interference detected!
Wikia is a free-to-use site that makes money from advertising. We have a modified experience for viewers using ad blockers

Wikia is not accessible if you've made further modifications. Remove the custom ad blocker rule(s) and the page will load as expected.