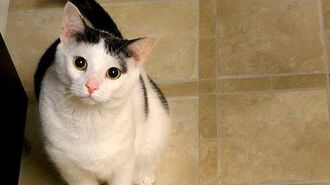 Previous Vlog (Day 2633) | Next Vlog (Day 2635)
Locations
Edit
Stephen talks about how he wasn't feeling well, and also about how his stomach has not been feeling well for the last 2 days. He realizes he has cold symptoms for the first time in a long time, and says, "I don't got time for cold symptoms!" He is a bit confused though, since he had taken good care of himself for the past two weeks.
Stephen and Mal then end the vlog with eating tikka masala for dinner. Stephen also says that he might not go to his dentist appointment the next day, since he is sick.
Ad blocker interference detected!
Wikia is a free-to-use site that makes money from advertising. We have a modified experience for viewers using ad blockers

Wikia is not accessible if you've made further modifications. Remove the custom ad blocker rule(s) and the page will load as expected.