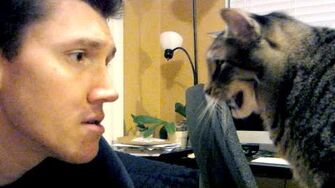 Previous Vlog (Day 2280) | Next Vlog (Day 2282)
Locations
Edit
Stephen and Mal's apartment
It appears as though, due to Stephen's less-than-tidy cooking, the burner is smoking, which means Stephen and Mal have to turn on all the fans and open all the windows in the apartment to stop the alarm from going off. Stephen also notes that they haven't yet put away the table from the other day's D&D session, and the cats seem to love it.
Ad blocker interference detected!
Wikia is a free-to-use site that makes money from advertising. We have a modified experience for viewers using ad blockers

Wikia is not accessible if you've made further modifications. Remove the custom ad blocker rule(s) and the page will load as expected.