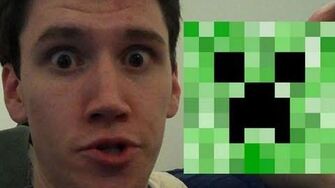 Previous Vlog (Day 436) | Next Vlog (Day 438)
Stephen has spent a lot of today working on Phoenix Beyond, and will hopefully finish the film completely tomorrow.
He also says that he will stop putting reminders to "Subscribe" and "Like" in his vlogs. He apologizes for doing so in previous videos since he it isn't really in line with his own values. He also thanks his fans for voicing their opinions on the issue.
Stephen announces that he finally bought Minecraft. It's surprisingly fun and he highly recommends the game to anyone who is interested in games. He asks the audience to share their experiences with Minecraft.
Ad blocker interference detected!
Wikia is a free-to-use site that makes money from advertising. We have a modified experience for viewers using ad blockers

Wikia is not accessible if you've made further modifications. Remove the custom ad blocker rule(s) and the page will load as expected.