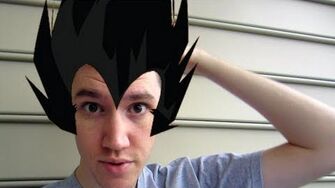 Previous Vlog (Day 1267) | Next Vlog (Day 1269)
Locations
Edit
Stephen and Mal's apartment

Stephen's hair has been crazy lately, and there is no end in sight other than a haircut. His hair has always been this way, since it tends to grow upwards, not outwards. Also, whenever Stephen's hair gets wet, it spikes, hence the Vlog title. The only logical explanation he can think of for this is that he spiked his hair almost daily back in high school, and somehow that carried over into adulthood.
Ad blocker interference detected!
Wikia is a free-to-use site that makes money from advertising. We have a modified experience for viewers using ad blockers

Wikia is not accessible if you've made further modifications. Remove the custom ad blocker rule(s) and the page will load as expected.