Previous Vlog (Day 1465) | Next Vlog (Day 1467)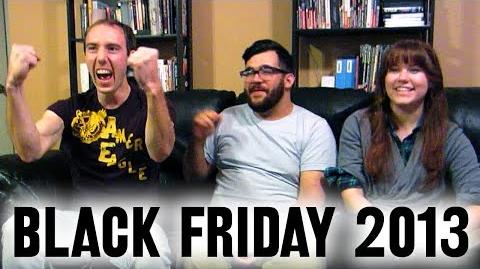 Locations
Edit
Stephen and Mal's apartment
Chipotle
Target
World Market
Best Buy
Player's Choice
Chris' Pizza
Stephen, Mal, Thomas, and Austin meet up with Jeremy, Justin, and Laura for lunch at Chipotle. They drop by a few shops, including World Market, where they find a bunch of different sodas and food items. Justin, Laura, and Thomas leave the group, and Mal buys a mouse from Best Buy. They drop by Player's Choice, and they try to play through Dragon's Lair, an incredibly difficult arcade game.
At Chris' Pizza, they are joined by Annie, Jarrett, and Sydney. Back at the apartment, they play Avalon and Cards Against Humanity. Everyone leaves except Austin, and the three draft some Magic: The Gathering packs.
Towards the end of the vlog, Stephen mentions that they bought a new laser printer to print their game labels.
Ad blocker interference detected!
Wikia is a free-to-use site that makes money from advertising. We have a modified experience for viewers using ad blockers

Wikia is not accessible if you've made further modifications. Remove the custom ad blocker rule(s) and the page will load as expected.