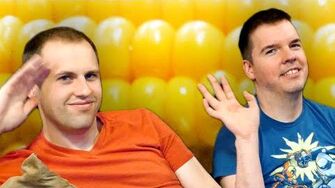 Previous Vlog (Day 2344) | Next Vlog (Day 2346)
Locations
Edit
Stephen and Mal's apartment
Chaz and Jeff come into town for Thomas's wedding later this week! After dinner, Stephen and Mal share with them some "stick-based" food products sent in by a viewer.
Mallory: "Panda... Panda flavored."
Ad blocker interference detected!
Wikia is a free-to-use site that makes money from advertising. We have a modified experience for viewers using ad blockers

Wikia is not accessible if you've made further modifications. Remove the custom ad blocker rule(s) and the page will load as expected.