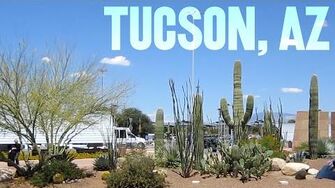 Previous Vlog (Day 2024) | Next Vlog (Day 2026)
Locations
Edit
Stephen and Mal's apartment
Wilmington International Airport
Hartsfield–Jackson Atlanta International Airport
Tucson, AZ

Tucson International Airport
Rental car
A hotel
Stephen and Mal head off to Tucson via Atlanta! (Spoiler alert: Arizona is incredibly hot.)
After a cookout with Steve and his family, Stephen and Mal pick up Lindsey from the airport. Stephen then speaks of his encounter with a ten-foot man who walked out of the woods. Yup.
Probably just a result of sleep deprivation.
Probably.
Right?
Ad blocker interference detected!
Wikia is a free-to-use site that makes money from advertising. We have a modified experience for viewers using ad blockers

Wikia is not accessible if you've made further modifications. Remove the custom ad blocker rule(s) and the page will load as expected.