Previous Vlog (Day 1540) | Next Vlog (Day 1542)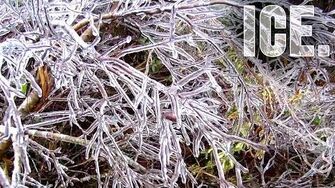 Stephen and Mal's apartment
Myrtle Beach is covered with ice. Mal has the day off from school, and will likely have another day off tomorrow. The power in the apartment flashed on and off, but Stephen's work went uninterrupted due to his fancy schmancy uninterrupted power supply (vlog about that here). Mal decides to take the trash out and somehow convinces Stephen to go with her. While outside, they free a few trees from the clutches of the thick ice. (It's less dramatic than it sounds.) They do some cleaning in the apartment and finally take down their Christmas tree.
Ad blocker interference detected!
Wikia is a free-to-use site that makes money from advertising. We have a modified experience for viewers using ad blockers

Wikia is not accessible if you've made further modifications. Remove the custom ad blocker rule(s) and the page will load as expected.