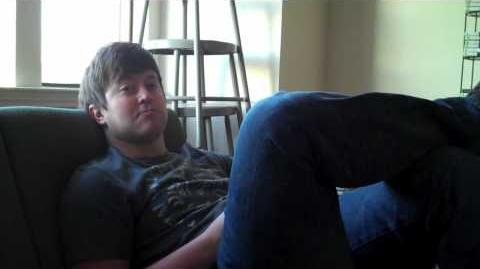 Previous Vlog (Day 70) | Next Vlog (Day 72)
Locations
Edit
Stephen's car
The dorm at SCAD
Stephen's group is split on using film or video, Stephen and Dan talk about pregnancy while watching trash tv, Stephen and Dan perform a song about "killing" Stephen's pile of dirty clothes, and Stephen does a bit of the laundry before doing some homework and going to bed.
The title of the vlog comes from a humorous quote made by Dan.
Ad blocker interference detected!
Wikia is a free-to-use site that makes money from advertising. We have a modified experience for viewers using ad blockers

Wikia is not accessible if you've made further modifications. Remove the custom ad blocker rule(s) and the page will load as expected.