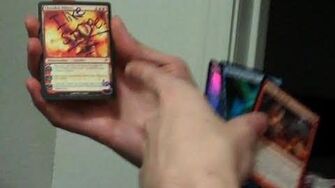 Previous Vlog (Day 413) | Next Vlog (Day 415)
Locations
Edit
Alex does some dancing, Dan continues working on The Art School, and Stephen gets a letter from Josh (ilikestripes100) with some rare Magic cards. Josh also sends in a signed Planeswalker, which is a pretty big deal.
Stephen once again expresses his appreciation for the mail sent in by fans. Then he ends the vlog by eating Taco Bell, as prophesied in yesterday's vlog.
Alex: "Think of the value that StephenVlog adds to your life on a daily basis.
Stephen: "If you don't send something, I'll kill Alex."
Ad blocker interference detected!
Wikia is a free-to-use site that makes money from advertising. We have a modified experience for viewers using ad blockers

Wikia is not accessible if you've made further modifications. Remove the custom ad blocker rule(s) and the page will load as expected.