Previous Vlog (Day 1545) | Next Vlog (Day 1547)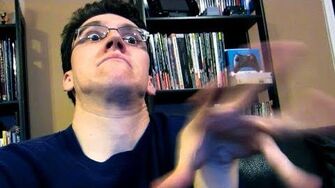 Stephen and Mal's apartment
Stephen and Mal watch some of the Winter Olympics (figure skating isn't their favourite event) while eating shrimp tacos for dinner. Stephen says that today was an insanely productive day for him, which is good because they're taking the weekend off. He also discusses their plans for PAX East, which is coming up in less than two months.
Ad blocker interference detected!
Wikia is a free-to-use site that makes money from advertising. We have a modified experience for viewers using ad blockers

Wikia is not accessible if you've made further modifications. Remove the custom ad blocker rule(s) and the page will load as expected.