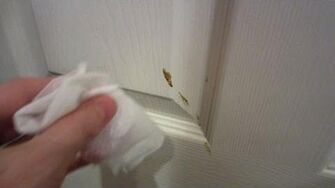 Previous Vlog (Day 1031) | Next Vlog (Day 1033)
Locations
Edit
Stephen and Mal's apartment
Stephen and Mal test out their Twitch channel for live streaming by playing some random games in preparation for their Earthbound live stream for charity in October. Mal shows off their new fancy schmancy automatic soap dispenser. While in the middle of vlogging, Stephen and Mal discover that the cats somehow got poop on a door. To end the vlog, Stephen announces that there will be a separate playlist for videos of Sagan and Kepler (later titled Astronocats).
Ad blocker interference detected!
Wikia is a free-to-use site that makes money from advertising. We have a modified experience for viewers using ad blockers

Wikia is not accessible if you've made further modifications. Remove the custom ad blocker rule(s) and the page will load as expected.