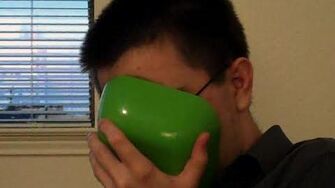 Previous Vlog (Day 544) | Next Vlog (Day 546)
Locations
Edit
Stephen's parents take away the TV, so Stephen and his roommates replace it with a box of chips. They discuss the differences between "hot pants" and "short shorts" over dinner. Dan says that a viewer noted that he looks like Mandark due to his haircut.
Stephen notes that he still has his office chair today, despite the fact that he said his parents would take it home. He asks the viewers to discuss how television is not important, but how office chairs are.
Ad blocker interference detected!
Wikia is a free-to-use site that makes money from advertising. We have a modified experience for viewers using ad blockers

Wikia is not accessible if you've made further modifications. Remove the custom ad blocker rule(s) and the page will load as expected.