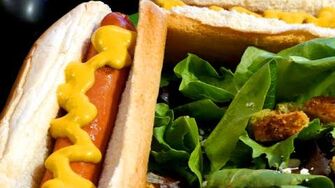 Previous Vlog (Day 2411) | Next Vlog (Day 2413)
Locations
Edit
Stephen and Mal's apartment
Stephen has far too many hot dogs. So he and Mal eat hot dogs for lunch.
And hot dogs for dinner.
Stephen sometimes gets really strong cravings for hot dogs.
Hot dogs are really good. Many styles of hot dogs. Mustard dogs. Chili dogs.
Hot dogs.
Gotta go fast.
Ad blocker interference detected!
Wikia is a free-to-use site that makes money from advertising. We have a modified experience for viewers using ad blockers

Wikia is not accessible if you've made further modifications. Remove the custom ad blocker rule(s) and the page will load as expected.