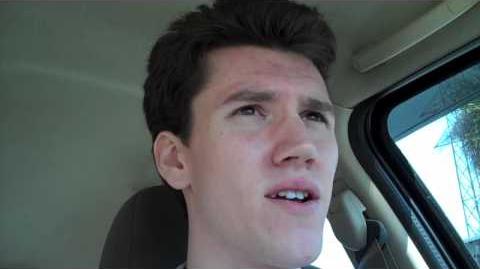 Previous Vlog (Day 104) | Next Vlog (Day 106)
Locations
Edit
Stephen's Car
The dorm at SCAD
Stephen has to park next to a prison (sort of), comments on the weather, and talks about his group's progress towards a final cut of the documentary. Later, he summarizes the rest of his rather uneventful day, which mostly consisted of editing. He shows the viewers his monitor: he's about to click "Save" in his video editor, which will export the final cut of the documentary, ending his work on the project and the last of his work for the school quarter. He clicks it, and says that (in his mind, at least) spring break has officially begun.
Ad blocker interference detected!
Wikia is a free-to-use site that makes money from advertising. We have a modified experience for viewers using ad blockers

Wikia is not accessible if you've made further modifications. Remove the custom ad blocker rule(s) and the page will load as expected.