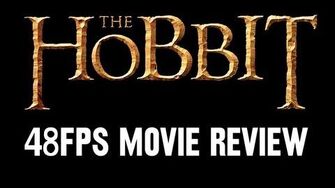 Previous Vlog (Day 1120) | Next Vlog (Day 1122)
Locations
Edit
Stephen's car
Thomas' apartment
Ruby Tuesday
Stephen and Mal head out to lunch with Thomas, then they head out to see The Hobbit in 48fps. It's pretty jarring - Stephen ends up getting some nausea and a headache. However, he does enjoy the 3D aspect of the film, and the film itself is great.
Ad blocker interference detected!
Wikia is a free-to-use site that makes money from advertising. We have a modified experience for viewers using ad blockers

Wikia is not accessible if you've made further modifications. Remove the custom ad blocker rule(s) and the page will load as expected.