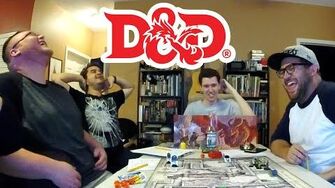 Previous Vlog (Day 2187) | Next Vlog (Day 2189)
Locations
Edit
Stephen and Mal's apartment
It's time for another day of Dungeons & Dragons, specifically the "Lost Mines of Phandelver" adventure. Austin is unavailable, so Michael takes over control of his character for the day. Despite some close calls, no one dies thanks to some very creative solutions to boss fights!
Ad blocker interference detected!
Wikia is a free-to-use site that makes money from advertising. We have a modified experience for viewers using ad blockers

Wikia is not accessible if you've made further modifications. Remove the custom ad blocker rule(s) and the page will load as expected.