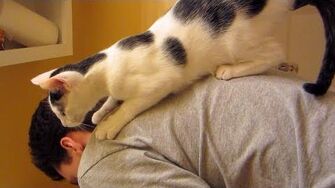 Previous Vlog (Day 1074) | Next Vlog (Day 1076)
Locations
Edit
Stephen and Mal's apartment
Stephen begins today with a lively musical number, proclaiming the productivity of today thus far. Mal makes some salmon and broccoli for lunch, and Stephen is incredibly baffled by QVC's pricing of an outdated iPad.
For dinner, Mal makes chicken with rice and green beans with some nifty potatoes. Stephen and Mal's productivity continues until midnight, and Stephen tells the audience that the cats seem to be recovering from their ailments.
Ad blocker interference detected!
Wikia is a free-to-use site that makes money from advertising. We have a modified experience for viewers using ad blockers

Wikia is not accessible if you've made further modifications. Remove the custom ad blocker rule(s) and the page will load as expected.