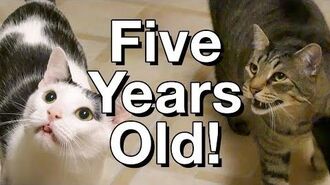 Previous Vlog | Next Vlog
Locations
Edit
Stephen and Mallory's House
It is a late night bowl of soup for Stephen and Mallory after a productive evening editing episodes of 1000 Blank White Cards for Stephenplays. Today, or technically tomorrow, is also Sagan's birthday! Kepler already had his, and to celebrate they shall both feast on Stella and Chewy's Chick Chick Chicken™ Dinner Morsels.
Ad blocker interference detected!
Wikia is a free-to-use site that makes money from advertising. We have a modified experience for viewers using ad blockers

Wikia is not accessible if you've made further modifications. Remove the custom ad blocker rule(s) and the page will load as expected.