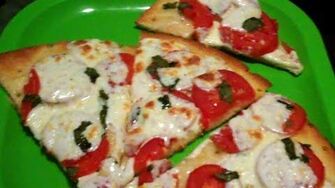 Previous Vlog (Day 665) | Next Vlog (Day 667)
Locations
Edit
Stephen's car
Stephen and Mal's apartment
Today is day 666 on the vlog, which is a bit of a talking point, but not much more than a number. In other news, Stephen hits 500,000 upload views on the vlog channel!
He and Mal make a Margherita pizza for dinner then open up a letter from Tommatable, who includes a letter and a drawing.
In the introductory rolling text, the number "666" is colored red.
Stephen: "That's gonna be it for the terrible doomsday 666. I'm not really sure what people were expecting? ... But we do have to get off here because we actually have a dinner arrangement with Satan, to get some pizza. Jalapenos. Lots of jalapenos."
Ad blocker interference detected!
Wikia is a free-to-use site that makes money from advertising. We have a modified experience for viewers using ad blockers

Wikia is not accessible if you've made further modifications. Remove the custom ad blocker rule(s) and the page will load as expected.