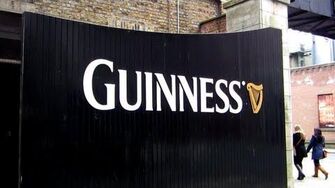 Previous Vlog (Day 1229) | Next Vlog (Days 1231)
Locations
Edit
Limerick, Ireland
A grocery store
Guinness Storehouse
Gogarty's Restaurant
Stephen, Mal, Mark, Rhonda, and Karley head out to the Guinness Storehouse to take a tour of the brewery. It's also the last day the gang gets to spend with Karley... Stephen and Mal drown their sorrows by trying a bunch of different European candies and snacks.
Ad blocker interference detected!
Wikia is a free-to-use site that makes money from advertising. We have a modified experience for viewers using ad blockers

Wikia is not accessible if you've made further modifications. Remove the custom ad blocker rule(s) and the page will load as expected.