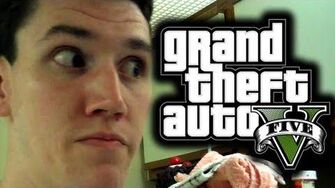 Previous Vlog (Day 699) | Next Vlog (Day 701)
Locations
Edit
Stephen and Mal's apartment
Today Rockstar announces Grand Theft Auto V, and Stephen expresses his excitement for the game (little does he know he will have to wait almost two years for the game to come out). He also asks the viewers for suggestions for multiplayer games, since his special guest will be doing some recording with him whenever he comes over.
Ad blocker interference detected!
Wikia is a free-to-use site that makes money from advertising. We have a modified experience for viewers using ad blockers

Wikia is not accessible if you've made further modifications. Remove the custom ad blocker rule(s) and the page will load as expected.