Previous Vlog (Day 1288) | Next Vlog (Day 1290)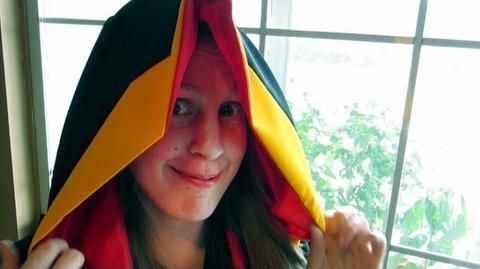 Locations
Edit
Stephen and Mal's apartment
Coastal University
Chili's
Mal has a seniors' graduation ceremony today - Sagan (through Stephen) points out that she is a walking advertisement for Gryffindor.  Stephen and his parents drop off Mal at the graduation and head to Chili's for lunch.  Stephen briefly visits a pawn shop in search of games, but comes up empty.
At the apartment, Stephen relays a story of an encounter with a hitchhiker earlier that evening.  The hitchhiker was standing on the side of the road with reeds above his waistline, and it is pitch black and raining.  Stephen ponders who will pick him up, given the creepiness of the situation.
Ad blocker interference detected!
Wikia is a free-to-use site that makes money from advertising. We have a modified experience for viewers using ad blockers

Wikia is not accessible if you've made further modifications. Remove the custom ad blocker rule(s) and the page will load as expected.