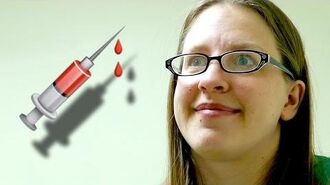 Previous Vlog (Day 2644) | Next Vlog (Day 2646)
Locations
Edit
Doctor's office
MOD Pizza
Stephen and Mal's house
Mal manages to get a doctor's appointment, and gets a steroid shot. They then eat lunch at MOD Pizza, and stop by Fed-Ex to send off Mal's Donkey Kong Country Tropical Freeze painting.
Back at the house, Mal has not gotten hyper like Stephen did, likely because Mal didn't sleep much the night before.
Some time later, Stephen goes through what work he had to get done within the next 2 days, before they left for LA. Mal also talks about how she tried to nap but it didn't go so well since she kept waking up.
Ad blocker interference detected!
Wikia is a free-to-use site that makes money from advertising. We have a modified experience for viewers using ad blockers

Wikia is not accessible if you've made further modifications. Remove the custom ad blocker rule(s) and the page will load as expected.