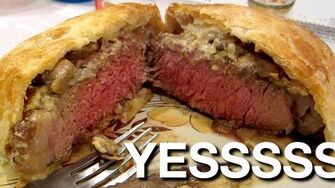 Previous Vlog (Day 2271) | Next Vlog (Day 2273)
Locations
Edit
Stephen and Mal's apartment
Stephen and Mal pack up and send off Mal's Pikmin painting. Mal notes that today (the day before Valentine's Day) is "Galentine's Day" where "gals" hang out with their "gals". To celebrate, Mal makes Beef Wellington and she and Stephen watch The Martian (which Stephen has since reviewed).
Ad blocker interference detected!
Wikia is a free-to-use site that makes money from advertising. We have a modified experience for viewers using ad blockers

Wikia is not accessible if you've made further modifications. Remove the custom ad blocker rule(s) and the page will load as expected.