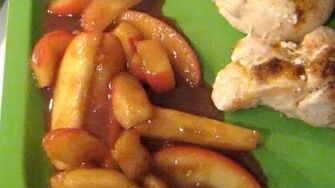 Previous Vlog (Day 2269) | Next Vlog (Day 2271)
Locations
Edit
Stephen and Mal's apartment
Stephen and Mal try out a new recipe for fried/sauteed apples, and Stephen feels strongly that it should be eaten on pancakes.
In other news, Stephen gets into a really great rhythm with work. He notes that Haircut Haikus tend to sneak up on him and can be an inconvenience to record if he doesn't already have his equipment out. On the most recently released vlog with a Haircut Haiku, he elected to skip recording something and just used a computerized voice.
Ad blocker interference detected!
Wikia is a free-to-use site that makes money from advertising. We have a modified experience for viewers using ad blockers

Wikia is not accessible if you've made further modifications. Remove the custom ad blocker rule(s) and the page will load as expected.