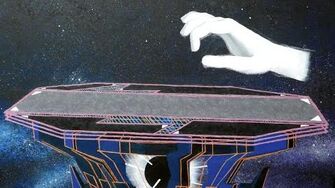 Previous Vlog (Day 2408) | Next Vlog (Day 2410)
Locations
Edit
A.C. Moore
McAlister's Deli
Michael's
Stephen and Mal's apartment
Stephen and Mal are on the hunt for fluorescent magenta for Mal's Super Smash Bros. painting. They turn up empty-handed, but Mal ends up making the colors work with her acrylic paints.
Also, the cats are really liking the new home for the cat tree.
Ad blocker interference detected!
Wikia is a free-to-use site that makes money from advertising. We have a modified experience for viewers using ad blockers

Wikia is not accessible if you've made further modifications. Remove the custom ad blocker rule(s) and the page will load as expected.