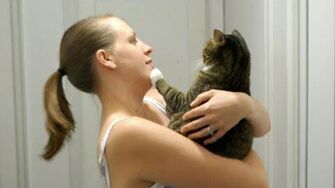 Previous Vlog (Day 2474) | Next Vlog (Day 2476)
Locations
Edit
Muncie, IN

Farmer's Market
Walmart
Post Office
Chaz and Jeff's house
Today on ChazVlog, Chaz, Mal, Hayley, and Lindsey pick up lots of food from the farmer's market. Mal also stops by the post office to mail off some things for MalMakes.
Today on StephenVlog, Stephen, Jeff, and Alex satiate their inner children by browsing the LEGO section. Stephen also gets an oil change that is long overdue - by 8,000 miles in fact. Recall, Stephen and Alex have professed the importance of regular oil changes in the past.
Later on, Stephen records a few games of Uno and Exploding Kittens.
Ad blocker interference detected!
Wikia is a free-to-use site that makes money from advertising. We have a modified experience for viewers using ad blockers

Wikia is not accessible if you've made further modifications. Remove the custom ad blocker rule(s) and the page will load as expected.