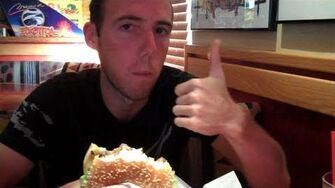 Previous Vlog (Day 584) | Next Vlog (Day 586)
Stephen's Parents' House
Red Robin
Stephen's car
Stephen records himself and Mal recording an episode of Minecraft. They have lunch with Austin at Red Robin before getting fitted for tuxedos. Afterwards, they meet up with Jeremy and some other friends. Jeremy decides to buy a deep-fried Milky Way.
On the drive home, Stephen and Mal decide to spontaneously follow a spotlight down to the ocean.
Lastly, Stephen tries out some vanilla bean Jones soda that Debra found at the store the other day. The verdict? It's not all that great.
Ad blocker interference detected!
Wikia is a free-to-use site that makes money from advertising. We have a modified experience for viewers using ad blockers

Wikia is not accessible if you've made further modifications. Remove the custom ad blocker rule(s) and the page will load as expected.