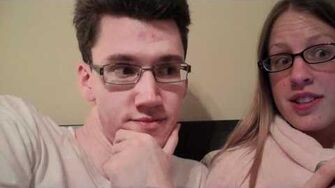 Previous Vlog (Day 628) | Next Vlog (Day 630)
Locations
Edit
Stephen and Mal's apartment
Today is Mal's first day as a formal teacher! She has a pretty rough day of it, especially with the kindergartners who can't sit still or keep quiet.
Meanwhile, Stephen spends lots of time looking for a job, especially with something involving video. He would also like to find a job that allows him to take the weekends and holidays off so he can spend more time with Mal.
Ad blocker interference detected!
Wikia is a free-to-use site that makes money from advertising. We have a modified experience for viewers using ad blockers

Wikia is not accessible if you've made further modifications. Remove the custom ad blocker rule(s) and the page will load as expected.