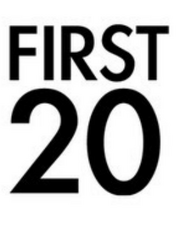 First20 is a recurrent series on StephenPlays, in which Stephen plays the first 20 minutes (or so) of a game. He is sometimes accompanied by Mallory or other friends.
It started on November 30th, 2012 with Stephen playing Far Cry 3. Since January 24th, 2014, a new episode has been released almost every Friday at 12pm EST.
The episodes are listed here in reverse chronological order (newest first).
May to AugustEdit
January to AprilEdit
September to DecemberEdit
May to AugustEdit
January to AprilEdit
September to DecemberEdit
May to AugustEdit
January to AprilEdit
September to DecemberEdit
May to AugustEdit
January to AprilEdit
September to DecemberEdit
May to AugustEdit
January to AprilEdit