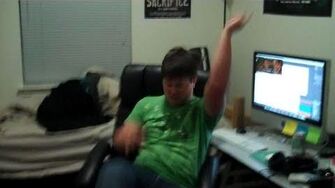 Previous Vlog (Day 472) | Next Vlog (Day 474)
Locations
Edit
Stephen decides to introduce some excitement into his and his roommates' lives by announcing that dinner is ready with a heavy metal song. He also manages to finish all of his projects on time.
He also makes a call for a Favorite Fan Moments video for Day 500 that is coming up very shortly. He asks the viewers to list their favorite moments on the vlog over the past 500 days to include in a "highlight reel"-type video.
Ad blocker interference detected!
Wikia is a free-to-use site that makes money from advertising. We have a modified experience for viewers using ad blockers

Wikia is not accessible if you've made further modifications. Remove the custom ad blocker rule(s) and the page will load as expected.