Extra Life 2014 | Extra Life 2016
Overview
Edit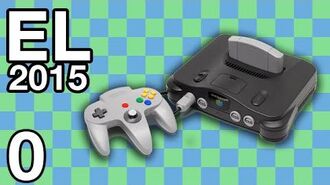 Extra Life 2015 Edit
On November 7th, 2015, Stephen and Mal streamed Nintendo 64 games for over 18 hours to raise money for their local children's hospital, the McLeod's Children's Hospital in Florence, SC. This was the 4th year they've done this event, and set the goal at $6,400. Thanks to the generous donations, the goal was shattered and $10,375 was raised. To date, they've raised $20,512 for the hospital.
The Stream had a similar format to Extra Life 2014 with viewers donating in order to vote on the next N64 game they would play for roughly 45 minutes. The chat was moderated by various people including Hayley who created a helpful FAQ on Reddit.
N64 Games Played Edit
Ad blocker interference detected!
Wikia is a free-to-use site that makes money from advertising. We have a modified experience for viewers using ad blockers

Wikia is not accessible if you've made further modifications. Remove the custom ad blocker rule(s) and the page will load as expected.