Previous Vlog (Day 1407) | Next Vlog (Day 1409)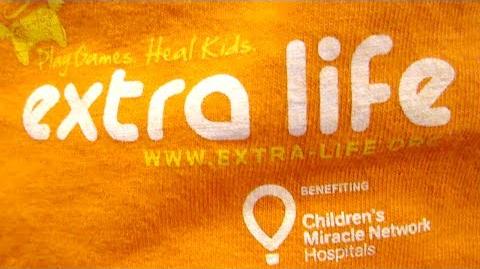 Locations
Edit
Stephen and Mal's apartment
Stephen is officially registered as a participant for Extra Life 2013, a mass live streaming event that raises money for Children's hospitals around the world.  This year, he and Mal are playing Earthbound, as they did last year as well, in support of McLeod Children's Hospital.  Their goal for fundraising is $1,500, but they expect to exceed that goal, since they did so last year (the final total ended up being $3,432).
Ad blocker interference detected!
Wikia is a free-to-use site that makes money from advertising. We have a modified experience for viewers using ad blockers

Wikia is not accessible if you've made further modifications. Remove the custom ad blocker rule(s) and the page will load as expected.