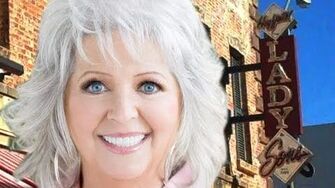 Previous Vlog (Day 438) | Next Vlog (Day 440)
Locations
Edit
Stephen's car
Lady & Sons Restaurant
Stephen's dorm
Stephen's parents are in town for a brief visit. They go to the Lady & Sons Restaurant, which is owned by celebrity chef Paula Deen. His parents like it, but Stephen prefers other restaurants.
Stephen also gets his new card frame. He hasn't found a place to put it yet, so he asks the audience for their thoughts.
Ad blocker interference detected!
Wikia is a free-to-use site that makes money from advertising. We have a modified experience for viewers using ad blockers

Wikia is not accessible if you've made further modifications. Remove the custom ad blocker rule(s) and the page will load as expected.