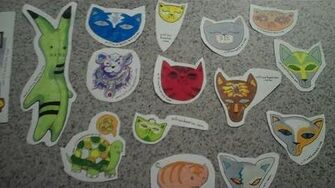 Previous Vlog (Day 469) | Next Vlog (Day 471)
Locations
Edit
Stephen is still very sick despite getting rid of his sore throat. He gets a letter in a paper bag from William Hessian with a bunch of stickers, including some cat caricatures of "characters" from the vlog. Dan also gets a "Pork Dan" sticker for his stop sign.
Ad blocker interference detected!
Wikia is a free-to-use site that makes money from advertising. We have a modified experience for viewers using ad blockers

Wikia is not accessible if you've made further modifications. Remove the custom ad blocker rule(s) and the page will load as expected.