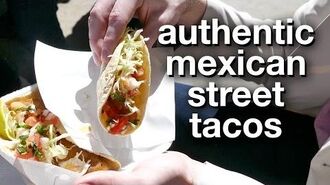 Previous Vlog (Day 2653) | Next Vlog (Day 2655)
Locations
Edit
Cruise boat deck
Ensenada
Tacos Fenix (Ensenada fish taco place)
Cruise boat dining restaurant
Cruise boat corridor
Time for fish tacos in Ensenada! Stephen talks about how he was worried that Ensenada would just be super commercialized, but Alex manages to walk them far away the tourist area and get them some delicious fish tacos.
Back on the boat, Alex and Hayley have gone to take a nap while Stephen and Mal talk about how Ensenada was different from when they had gone to Turkey. Mal also mentions that she beat Stephen at mini-golf. Stephen then proceeds to get some shots of their boat, Carnival Imagination, and they go and get some ice cream.
After dinner, Stephen films their walk back to the cabin, while thanking their Patreon supporters. In the meantime, Alex and Hayley insist on reminding him that he could die at any point. Stephen finishes off the vlog by saying that they're going back to LA the next day.
Ad blocker interference detected!
Wikia is a free-to-use site that makes money from advertising. We have a modified experience for viewers using ad blockers

Wikia is not accessible if you've made further modifications. Remove the custom ad blocker rule(s) and the page will load as expected.