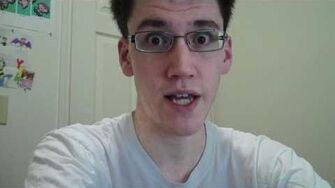 Previous Vlog (Day 441) | Next Vlog (Day 443)
Locations
Edit
It's been a long day for Stephen, partly because he has been working on visual effects for Phoenix Beyond and partly because he has been planning courses for the next term. He's planning on taking easier classes since he isn't really interested in other aspects of film. He's also tentatively structured his courses so that he has Mondays and Wednesdays off. He asks the audience about how they choose courses for school.
He also notes that many people are okay with doing Portal for his gameplay channel, and he eventually wants to tackle Half-Life 2.
Ad blocker interference detected!
Wikia is a free-to-use site that makes money from advertising. We have a modified experience for viewers using ad blockers

Wikia is not accessible if you've made further modifications. Remove the custom ad blocker rule(s) and the page will load as expected.