Stephen Plays: Earthbound is Stephen Georg's fourth completed Let's Play. It was published intermittently with Minecraft and Left 4 Dead 2. It debuted on April 19th, 2011 and ended on July 7th, 2011. There are 35 episodes in total. It is professed by Stephen that Earthbound is his favorite game because it led him to Starmen.net An EarthBound fan site where he met Mallory, his wife; Emile, a close friend that he helped start Let's Playing; and Alex, his friend that he went to SCAD (Savannah College of Art and Design) with.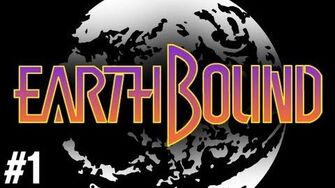 Ad blocker interference detected!
Wikia is a free-to-use site that makes money from advertising. We have a modified experience for viewers using ad blockers

Wikia is not accessible if you've made further modifications. Remove the custom ad blocker rule(s) and the page will load as expected.