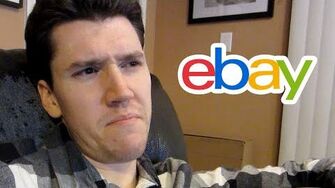 Previous Vlog (Day 2270) | Next Vlog (Day 2272)
Locations
Edit
Stephen and Mal's apartment
Mal finally finishes editing the full version of her Journey painting for MalMakes. Stephen explains the ridiculous amount of work that goes into creating a single episode of MalMakes, from recording to editing to photography. He also notes that eBay, which they use to auction off Mal's art, feels old and has an outdated layout.
Ad blocker interference detected!
Wikia is a free-to-use site that makes money from advertising. We have a modified experience for viewers using ad blockers

Wikia is not accessible if you've made further modifications. Remove the custom ad blocker rule(s) and the page will load as expected.