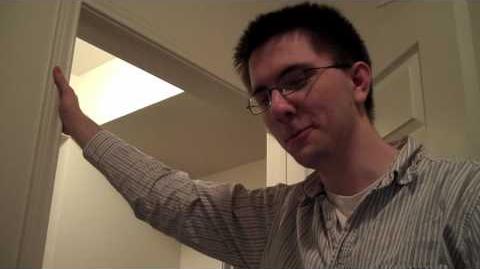 Previous Vlog (Day 124) | Next Vlog (Day 126)
Locations
Edit
Stephen gets two letters (with cards inside both), everybody is disappointed by the lack of promised peas in their dinner mix, the roommates help Stephen film his Self-Portrait project, they all eat Taco Bell afterwards, and Stephen shows Alex a version of the shirt they were talking about at Chili's the other day, mocked up by a viewer on Zazzle.
The content of both letters allude to the title of Day 99. Matthew wrote it on one of the cards he sent in, and Will (toadstoolnews) put it in the letter itself.
Ad blocker interference detected!
Wikia is a free-to-use site that makes money from advertising. We have a modified experience for viewers using ad blockers

Wikia is not accessible if you've made further modifications. Remove the custom ad blocker rule(s) and the page will load as expected.