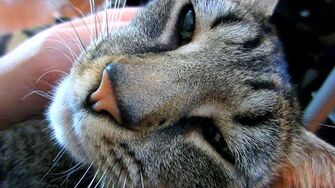 Previous Vlog (Day 2071) | Next Vlog (Day 2073)
Locations
Edit
Stephen and Mal's apartment
Georg house
A restaurant
Karley and Kyle head back home to Minnesota, which means it's back to work for Stephen. It's also high time for a haircut, which means yet another...
Haircut Haiku!Edit
Almost six months passed,
with just trims, but now, here's a
new Haircut Haiku
In other news, Stephen receives PBL Robots in the mail, which is a game from long-time viewer William Hessian.
Ad blocker interference detected!
Wikia is a free-to-use site that makes money from advertising. We have a modified experience for viewers using ad blockers

Wikia is not accessible if you've made further modifications. Remove the custom ad blocker rule(s) and the page will load as expected.