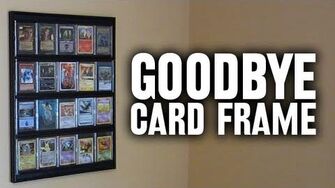 Previous Vlog (Day 1033) | Next Vlog (Day 1035)
Locations
Edit
Stephen and Mal's apartment
A restaurant
Today seems to be a typical lazy Sunday. Stephen mentions that he has to go to Columbia tomorrow to take care of some banking stuff (and meet up with Thomas). He also announces that he will be discontinuing the card frame he has kept since college. The reason being that the frame is not visible at all on the vlog anymore. He will now keep the signed cards in a dedicated binder.
For dinner, Stephen and Mal go out with Stephen's parents where Stephen tries chicken and waffles for the first time.
Ad blocker interference detected!
Wikia is a free-to-use site that makes money from advertising. We have a modified experience for viewers using ad blockers

Wikia is not accessible if you've made further modifications. Remove the custom ad blocker rule(s) and the page will load as expected.