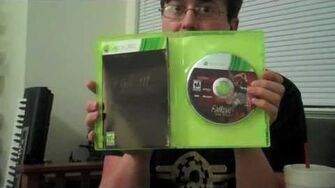 Previous Vlog (Day 330) | Next Vlog (Day 332)
Locations
Edit
Stephen and Dan stop by Kmart to pick up a copy of Fallout: New Vegas. Stephen also receives a very cryptic letter from Chaz which includes a Denny Walling Magic: The Gathering card and another card of Stephen. Later, Dan plugs a segment on his channel entitled "Just a Dan Minute".
Ad blocker interference detected!
Wikia is a free-to-use site that makes money from advertising. We have a modified experience for viewers using ad blockers

Wikia is not accessible if you've made further modifications. Remove the custom ad blocker rule(s) and the page will load as expected.