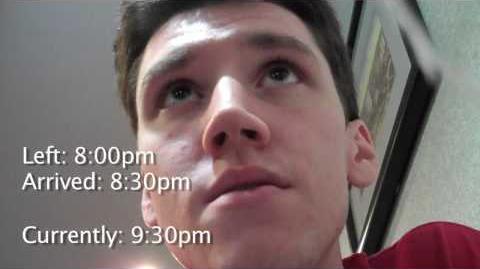 Previous Vlog (Day 130) | Next Vlog (Day 132)
Locations
Edit
Stephen's Dorm
Denny's
Stephen's car
Stephen and his roommates head to Denny's for an Easter dinner and free sundaes. They spend a long amount of time waiting for service, which is commented on as they head back to the dorm. After joking about a Denny's sponsorship, Stephen refuses to go back to Denny's.
Ad blocker interference detected!
Wikia is a free-to-use site that makes money from advertising. We have a modified experience for viewers using ad blockers

Wikia is not accessible if you've made further modifications. Remove the custom ad blocker rule(s) and the page will load as expected.