Previous Vlog (Day 1459) | Next Vlog (Day 1461)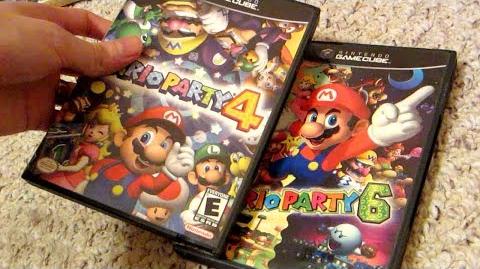 Locations
Edit
Five Guys
A mall
Stephen and Mal's apartment
Stephen and Mal are going to eat at Five Guys.  This is a brave move for Mal, since she has gotten sick every time she has gone there (possibly because everything there touches peanuts, which Mal is allergic to). Fortunately Mal doesn't get sick!  They spend some time recording Donkey Kong Country 3.  Stephen shows their new purchases from Player's Choice: Mario Party 4 & 6 (GCN), Snowboard Kids 2 (N64), and The Wizard of Oz (SNES).  For game night, they play some CS:GO.
Ad blocker interference detected!
Wikia is a free-to-use site that makes money from advertising. We have a modified experience for viewers using ad blockers

Wikia is not accessible if you've made further modifications. Remove the custom ad blocker rule(s) and the page will load as expected.