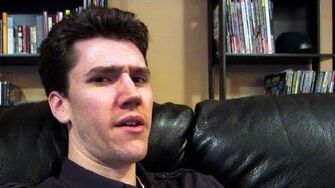 Previous Vlog (Day 1178) | Next Vlog (Day 1180)
Locations
Edit
Stephen and Mal's apartment
Stephen and Mal come across a TV ad for bagel bite-style pizzas from Pizza Hut, and they both notice a few interesting marketing techniques. Mal notes that the ad represents people of all racial backgrounds to appeal to as wide an audience as possible, while Stephen realizes that the small pizzas are only shown being held by a small child. Stephen asks the viewers whether they believe the ad to be deceptive or strategic.
Stephen talked about another, more controversial advertisement on Day 411.
Ad blocker interference detected!
Wikia is a free-to-use site that makes money from advertising. We have a modified experience for viewers using ad blockers

Wikia is not accessible if you've made further modifications. Remove the custom ad blocker rule(s) and the page will load as expected.