Previous Vlog (Day 1520) | Next Vlog (Day 1522)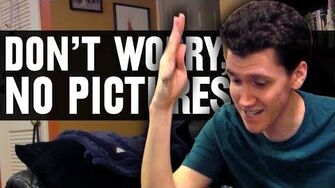 Stephen and Mal's apartment
Stephen tells the story of what happened earlier that day when he and Mal went out for dinner with his parents. It started when he ordered catfish and had to get bone in instead of fillet and how he just couldn't finish eating it which is why he's eating fried shrimp throughout the course of the video.
Stephen: "A story about discovering yourself as a person  and things that you are capable and incapable of."
Stephen: "When it was put in front of me my first though was 'oh God.'"
Ad blocker interference detected!
Wikia is a free-to-use site that makes money from advertising. We have a modified experience for viewers using ad blockers

Wikia is not accessible if you've made further modifications. Remove the custom ad blocker rule(s) and the page will load as expected.